30 Aug

BizHawk: Night Lizard Brewing Company Opens on State Street

Posted at 22:00h

in

Press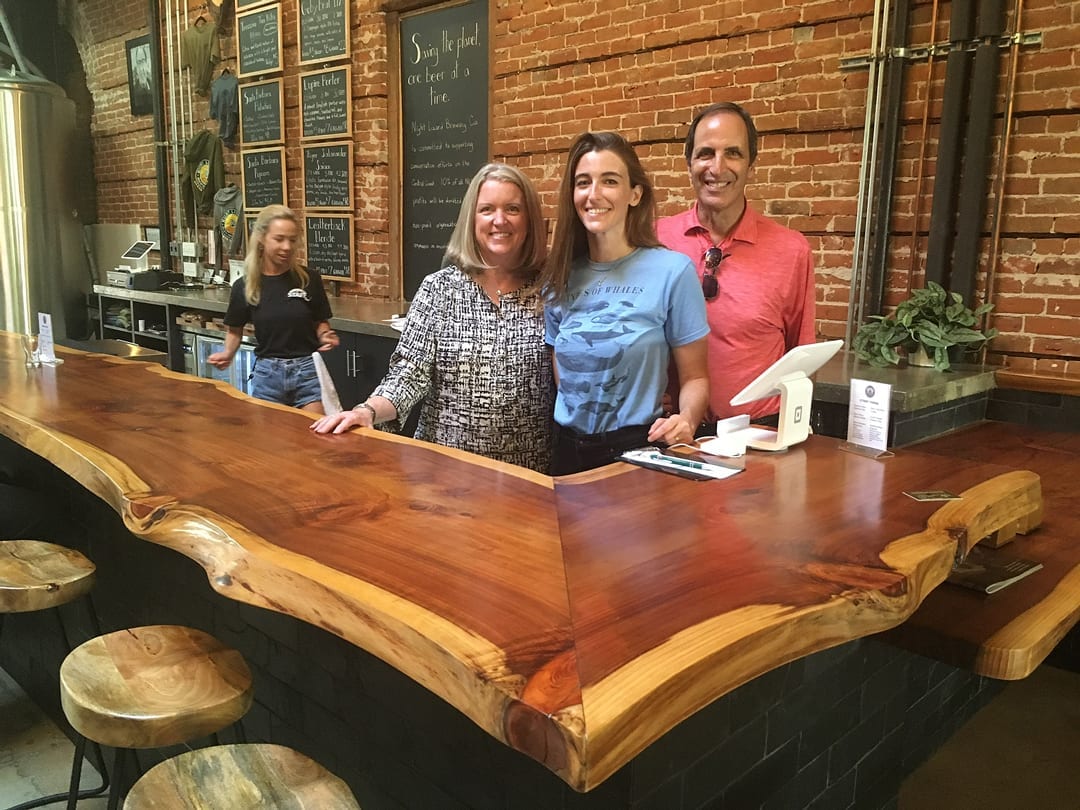 Night Lizard Brewing opens on State Street and Nancy, Meg and John Nasser happily pour pints to their first customers this week.  (Joshua Molina / Noozhawk photo)
By Joshua Molina, Noozhawk Staff Writer | @JECMolina | August 30, 2018 | 9:23 p.m.
It took two years, but Night Lizard Brewing Company has finally opened on State Street.
John and Nancy Nasser opened the brewery on Wednesday to large crowds and many pints of beer.
"I am really excited to finally get it open," said John Nasser, who was working the bar on Thursday with a big smile on his face.
The brewery at 607 State St. has an outdoors theme, with beers named after endangered species. There's the Goby Brut IPA, the Tiger Salamander Saison, the Leatherback Blonde and the Gnatcatcher IPA, to name a few. The restaurant's theme is, "Saving the Planet One Beer at a Time."
The company plans to donate a portion of its sales to environmental causes.
"If we can make great beer and make a buck and give some back, that's a good day," John Nasser said.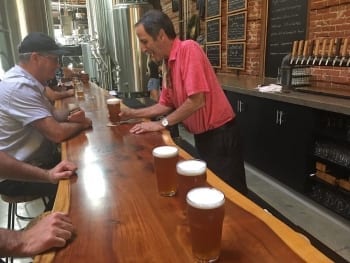 John Nasser serves customers at Night Lizard Brewing Thursday.  (Joshua Molina / Noozhawk photo)
Nasser used to work for Johnson & Johnson, and then Amgen, but left behind the pharmaceutical industry to follow a dream.
The brewery has seven beers on tap, but will have 14 soon.
His daughter, Meg Nasser, was also busy working the bar, serving pints the first week.
"It feels amazing," John Nasser said. "I'm so incredibly psyched."
Article source: noozhawk.com